Roobet Overview, Bonuses & More!
Roobet is a unique online Honest casino. What makes this particular casino exciting is that they are moving into the future of gambling. Roobet Casino is an CSGO gaming site that is operated by PTekHou5 Limited, Reg No 171902, having its registered address at 9 Barrack Road, Belize City, Belize, licensed to conduct online gaming operations by the Government of Curacao under license 365/JAZ.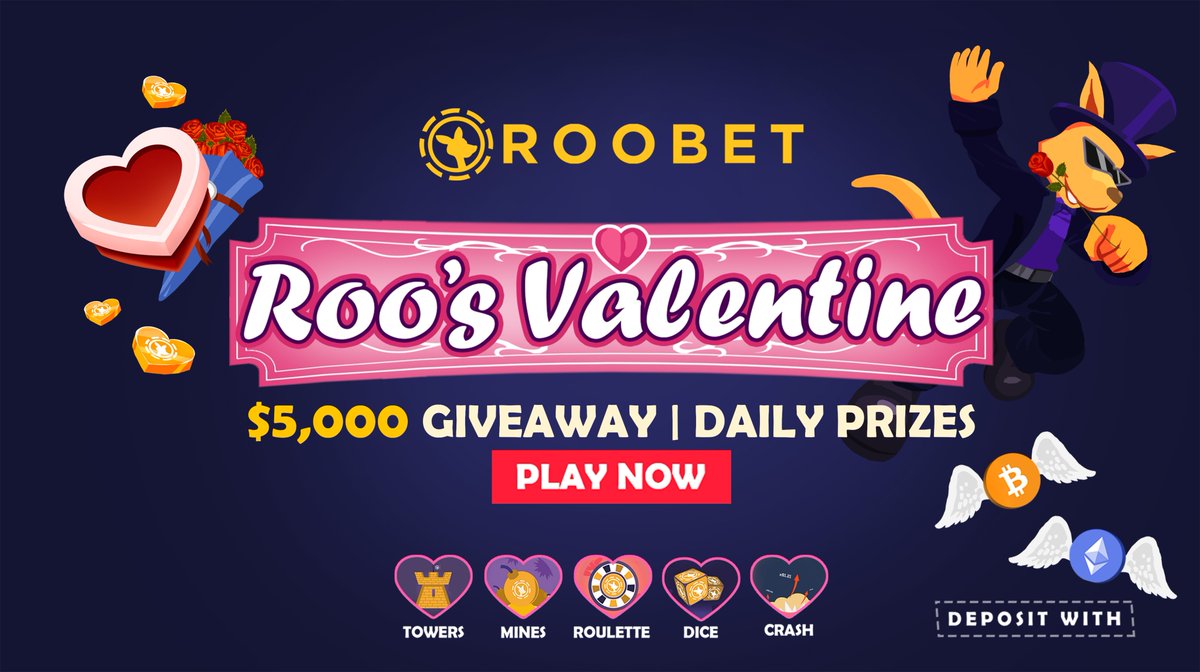 The excitement from this casino will definitely have Bitcoin bettors hopping around in excitement as not only is Roobet fair but the rootastic platform also has an easy flow. Mr. Roo will have gamblers leaping from game to game. It is plain to see why players enjoy this casino, beyond the supreme gaming experience the simplicity is suitable for all types of Bitcoin players, young and old! The Roobet license has been issued the Curacao gambling board
Bitcoin gamblers will be pleased to indulge in all this unique fun from anywhere in the world via excellent mobile workability of the site.
Site Design
The layout of Roobet isn't the best we've seen but the site manages to keep things simple. Players can find all the different games Roobet.com offers as soon as you land on their homepage. To continue, players are required to either sign into their accounts or create a new one. This can be done in a matter of minutes, including the Steam verification.
The next step is funding your Roobet account, simply select the payment method you wish to add money to, some of which includes VGO skins and crypto currencies like Bitcoin and Ethereum. Once you've made a deposit, you're then ready to begin playing the game of your choosing.
Across the centre of the page is a menu, placed next to the Roobet logo. This contains links to Games, Surveys, Live Support and other sections of the Roobet.gg site, such as their FAQ section.
On the left side of the homepage is where you'll find the chat options. Here you can communicate with other active members of the community whilst you play!
Underneath the games on the homepage is where you'll find a table with 3 headers, these are: 'All Bets', 'High Rollers' and 'My Bets'. These don't do anything revolutionary but are worth referring to if you're curious to see which other games players are on, how much they've won and the amount they gambled.
At the very bottom of the game is the Roo-Jackpot with the jackpot sum beneath. We'll cover more details regarding this further down.
Bitcoin & Ethereum Games
Bitcoin bettors are spoilt for choice at Roobet as Mr. Roo only offers a top-notch gaming variety.
Mines will take gamers back to the early gaming days, with a fun and upbeat version of minesweeper, only this version has a fun twist and is bringing the thrill into the 21st century.
In this outback setting, Bitcoin gamblers will also find Roulette and Towers, these games both flow around the encrypted hash so gaming is 100% fair. The Roulette theme of Kangaroos ties brilliantly into the Roulette simplicity and is sure to turn Bitcoin bettors into high rollers, as well as get them moving into the VIP Club.
Gamblers will also be delightfully tickled by Crash! The name says it all, the excitement of the game will have players leaping and gasping for more. The gaming flow is easy to get the hang of as bettors are able to observe the game being played as well as see the bets rolling in. To carry on from the roll, bettors can hop into Dice, this game of chance is intoxicating and stimulating for all Bitcoin gamblers.
Promotions
Daily Claim
Every day players can claim a small amount of money, which is added to your available balance. Again, this isn't revolutionary as there are plenty of sites offering this but it's better than nothing, right? The bonus resets at 0:00 UTC each night and is claimable once per day.
Roo-Jackpot
This bonus is slightly more exciting. Every bet you make on Roobet will have a small percentage of the sum added onto the Roo-Jackpot. These are won in different ways depending on which game mode you're playing.
Dice – Players must roll 2.00 followed by 8.37 immediately after, to win the Roo-Jackpot through a game of dice.
Roulette – To win the jackpot by playing roulette, the game must land on the gold colour 7 times in a row and you must have made a bet on it landing on gold for each of those times. If multiple players win at the same time, the pot will be divided out evenly.
Crash – As of right now, players cannot win the Roo-Jackpot through the CSGO crash game.
Depending on how much you bet will determine what percentage of the jackpot you'll win, below are the figures.
Bet over $0.40 – Win 1% of the jackpot
Bet over $4.00 – Win 10% of the jackpot
Bet over $40 – Win 100% of the jackpot
If you're looking for a Roobet.gg promo code, check back with us from time to time to see if there are any available!
The games at Roobet Casino are the cream of the crop at this modern Bitcoin site, however, players who would like a little more of a thrill can take part in the Roulette tournament.
Winners of Red, Silver or Gold will be rewarded in BTC, players may bet with any wallet to participate.
Roobet.io offers free Rain every day. Lucky Roobet members can watch the count down every day to the next downpour of Rain. Every active player at the time will receive part of the pooled amount.
Crypto players which excel will also be accepted by Mr. Roo into the VIP Club, within the club players will be privy to personal rewards and perks as well as their very own 24/7 VIP manager.
Deposits and Withdrawals
Roobet Casino is hopping into the new era of financial transactions and is a cryptocurrency only Casino accepting both Bitcoin and Ethereum Casinos. There is no minimum or maximum deposit restrictions listed at this time.
Hopping over to withdrawals, as with deposits no minimum or maximum withdrawal restrictions are listed at this time. However, Bitcoin bettors are urged to take into consideration cryptocurrency withdrawal fees as these will be a factor in withdrawals.
Support and Security
Roobet prides itself on being an honest and fair casino, the casino is provably fair and uses the top advances in fair gaming, each bet made on Roobet can also be verified.
Roobet makes use of Bitcoin block #596252 and uses a Server Seed and hashes it (SHA256), creating a new Server Seed. This Server Seed is then also hashed. This process is then repeated until Roobet has the number of hashes which is specified to each game. If at anytime a bettor would like to know more regarding this advancement it is explained in the Provably fair section of the platform. In this section, Roobet Casino gives details on the hashes used for each game.
Provably Fair & Support:
We only recommend verified sites that have been tested and audited both independently and by governing bodies. Fortunately, Roobet.gg meets all the requirements and is provably fair. You can test this yourself by entering the hash after each game. The hash ID number is clearly displayed after each game and if you're uncertain about the outcome of a game, you can pass this onto the Roobet support, and they can assist you further.
The Roobet support team are reachable through live chat and email. Their staff are helpful and responsive to questions and queries, so you can ensure that you're in safe hands. Roobet also has an FAQ guide you can browse. Here you'll find a selection of questions and answers provided by their team.
Payments:
You can use a wide range of payment methods to fund your Roobet account. These include VGO skins and crypto currencies like Bitcoin, Ethereum, Litecoin, Bitcoin Cash. Payments are processed quickly, so you don't need to wait around to play.
There are 2 withdrawal methods you can use. These are Bitcoin and OPSkins.
Conclusion
Roobet are a superb choice for any player looking for CSGO casino games and their selection is relatively comprehensive. If you're in the mood to play roulette and dice, these are extremely fun and with added option of being able to chat whilst you play is a welcomed feature.
The site does feel slightly lack-lustre and if appearance means a lot to you, you might find other sites feel more inviting. This doesn't mean you should write off Roobet before giving it a try, however, and if you bet more than $0.40, you could be in for a chance at winning the Roo-Jackpot!
The platform does offer a live chat and support email in case at anytime a player may need assistance.